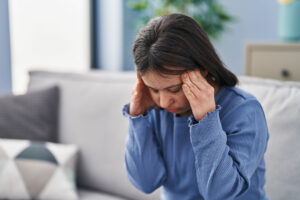 Anxiety, difficulties in communication, sensation problems, and changes in routine are among the many factors that may trigger a meltdown or the intense response that individuals with autism spectrum disorder (ASD), cerebral palsy and other special needs have when faced with overwhelming situations.
To be clear, many special needs adults cannot control their meltdowns. Thus, it is up to parents, loved ones, friends, and members of the community to support and make sure they and the people around them are safe.
To appropriately give this support, it is crucial to understand what a meltdown looks like and what to do when they happen.
Per our experts of developmental disabilities in Fanwood, New Jersey, a meltdown is typically characterized by shouting, screaming, lashing out, hitting, kicking, self-abuse, crying, and losing verbal and physical control.
With this picture in mind, here are expert-recommended ways to deal with them:
Give the individual time and space
Wait until they come back from their information or sensory overload.
Extend your patience and always proceed calmly
When you check in on them, remember that they may need more time to respond than you might have anticipated.
Create for a quiet and safe environment
The goal here is to reduce the information or sensory overload, so turn down the music and the lights, ask people to leave if possible, and reduce distractions the best you can.
We practice these interventions ourselves as a provider of development disability care at Gracious Services, Inc.. Everyone can have a bad day, but we can help them safely return to neutral and turn that bad day around.
Our IDD support services in New Jersey are geared at supporting the whole individual and all aspects of their life, providing them with everything from daily habilitation programs and career planning to transportation services to behavioral support. We also offer respite care to their primary caregivers when you need a break.
Interested? Don't hesitate to inquire with us for more details. Set an appointment for a thorough discussion today.