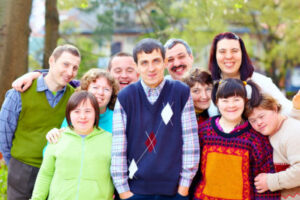 People with developmental disabilities need support from their families and the community. They are often stereotyped negatively and discriminated against. We should combat this stigma and realize the importance of community inclusion for individuals with developmental disabilities.
Below are some of the reasons why you should consider community inclusion services for your loved one:
It helps to enrich and improve problem-solving skills, positive self-image, respect for others, social skills, communication skills, and overall quality of life for your loved ones.
It provides personalized assistance to your loved ones, especially those with developmental disabilities, which helps increase their productivity, independence, and confidence.
It provides plenty of employment training and opportunities for your loved ones so that they can pursue a career path that matches their skills and talents.
It helps provide a wonderful living space for your loved ones so that they may be able to continue living their lives with ease, comfort, and happiness.
It is stimulating and meets the individual needs of your loved ones for human interaction. Your loved ones will be able to participate in engaging activities where they can new friends and develop other kinds of social relationships.
If you are seeking help for a loved one with developmental disabilities in Union, Somerset and Essex counties in New Jersey, then you stumbled on the right blog. Look no further than Gracious Services, Inc..
We provide holistic custom IDD supports and care services in New Jersey, aiming to improve the lives of our clients and their families. We will make sure that everyone receives the care that they deserve, every day, to live a better quality of life.
For development disability care, please don't hesitate to get in touch with us.