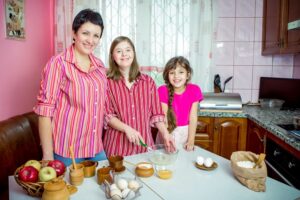 Children grow and develop in many ways, different degrees, and various aspects. Families that deal with developmental disabilities bear the task of dealing with these numerous situations. How do we manage this problem at home?
Our holistic services in New Jersey recommend that parents should first observe how children manage their own self-care and movement. If they have trouble bathing, dressing, toileting, feeding, or doing other physical tasks, it is best that parents keep a health journal. They can also schedule a developmental screening with a primary healthcare provider or pediatrician.
Moreover, it is also essential to keep learning about the specifics of your child's special needs. Parents who check their children for development disability care need to constantly learn and experience them, such as checking their food preferences, administering medicine regularly, noting any side effects, and noticing any unusual behavior or patterns.
Community inclusion also plays a role in understanding developmental disabilities. It is better to check for support groups, re-establish relationships with family members, and reconnect with friends so that the children and even parents get the best type of community-based support.
From individual supports to recreation and residential services, it is important to have a trusted agency to deal with these needs and problems.
Avail the services of Gracious Services, Inc., and you will be guaranteed the best methods and results. Reach out with any questions or feedback.